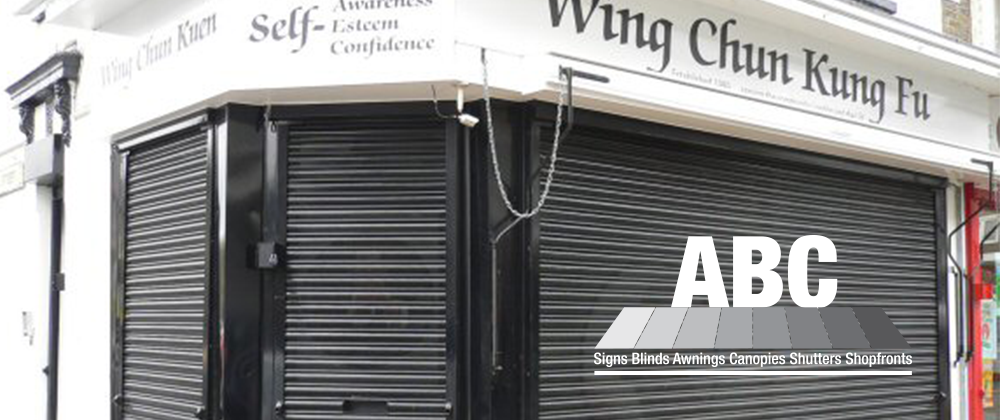 SECURITY SHUTTERS
We are experts in the Manufacture and Installation of Security shutters for Commercial Premises and Residential Property.

Security Shutters are one of the most important aspects of any shop premises providing a functional use in the security and protection of your property. We are all aware of the possibility of crime directly affecting the operational aspect of a business so security shutters provide a secure barrier between the street,a shop and its contents. With a vast array of designs and specifications we offer a range of shutter options depending on your budget and requirements. We supply and install security shutters for both private and commercial properties.
If you are looking for a premium quality Security Shutter to protect your shop or commercial property, we can provide a wide range of manual, electric and motorised security shutters for you to choose from. Whether you are looking for a Solid Steel Security Shutter, Perforated Security Shutter, Port Cullis Security Shutters then we are the company for you.

We provide:
Security Shutter Repair and Maintenance
Electrically Operated Security Shutters
Port Cullis Security Shutters
Security Grills
Roller Shutters
Garage Security Shutters
Residential Security Shutters
Window Security Shutters
Shop Security Shutters
Commercial Security Shutters
Fire Retardant Security Shutters
Perforated Security Shutters
Security Shutters
Plantation Shutters
We have a wide range of security shutters for both the residential and commercial Sector. Residential security shutters and commercial security shutters are paramount in protecting your property and contents. It is also ideal for a business to have security shutters in place for insurance purposes - the more secure your property is the lower the insurance premium.
Our Repair Service can often fix any problems such as replacing any faulty components within the shutter system. We frequently replace the motors in existing electric security shutters, which is a far more cost effective option than replacing the entire shutter system.
​
Call our Sales Director Andrew Direct on 07831135536 to arrange your FREE QUOTATION or Email us at sales.abcblindsandsigns@gmail.com
---